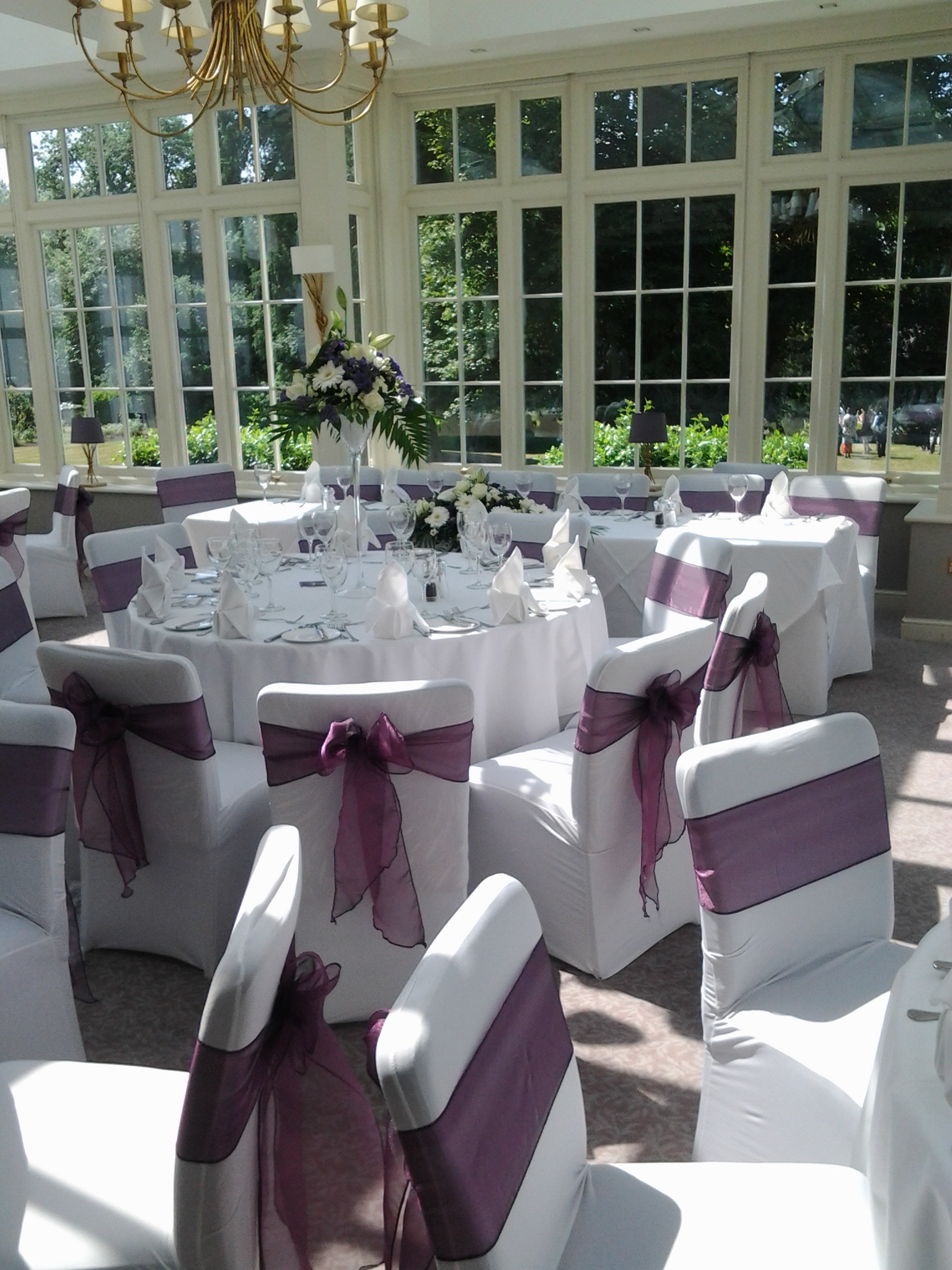 Chair Covers
First impression count – you have spent a long time getting everything perfect for your day so don't let your venue chairs let you down. Chair covers with co-ordinating sashes to match your colour scheme set off the venue to its full potential.
Our chair covers are made from a wonderful fabric that keeps it's pristine appearance and to maintain that look our covers are professionally cleaned and steamed after every use. We always check each cover to ensure that it is in perfect condition before it is hired.
Organza sashes provide the finishing touch to chair covers and are available in a huge range of  colours to complement your colour scheme.
We also have satin sashes that provide a more sumptuous look for your reception and these are available in a large selection of  different colourways.
Perhaps you are looking for sashes in other fabrics do please let us know what you need we are always happy to source what you are looking for.
We will send you a sample of your preferred choice so that we can make sure it matches your theme.
We supply  high quality chair covers for a wide variety of venues. The covers we have are suitable for  most hotel, function room and marquee chairs.
Our chair covers and sashes are ideal for that finishing touch for your wedding but can be used for that touch of class for a private party or corporate function.
Chair Covers – For Hire
Cover and organza sash:
80 plus £3.25 each
Below 80 please ask for a price
Other sashes are available at an additional cost
Both the above include delivery, fitting and collection within 10 miles of Stevenage. For locations further than 10 miles please ask for a price.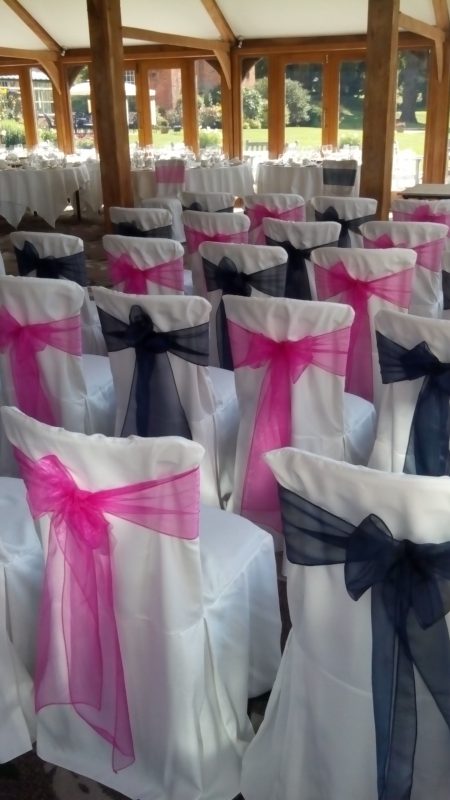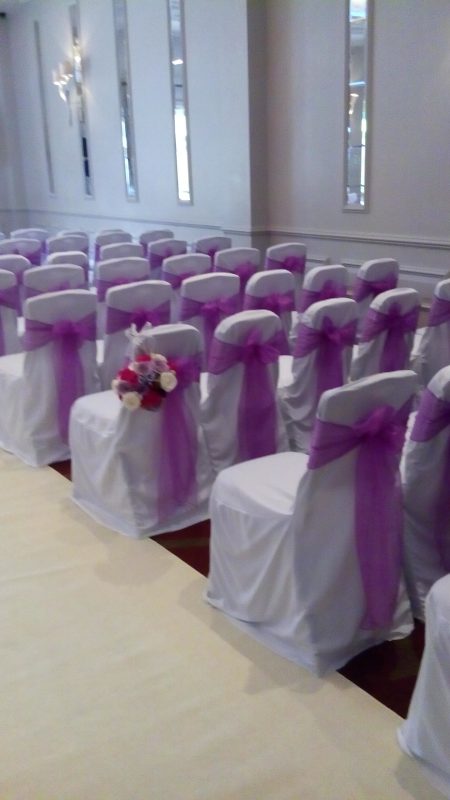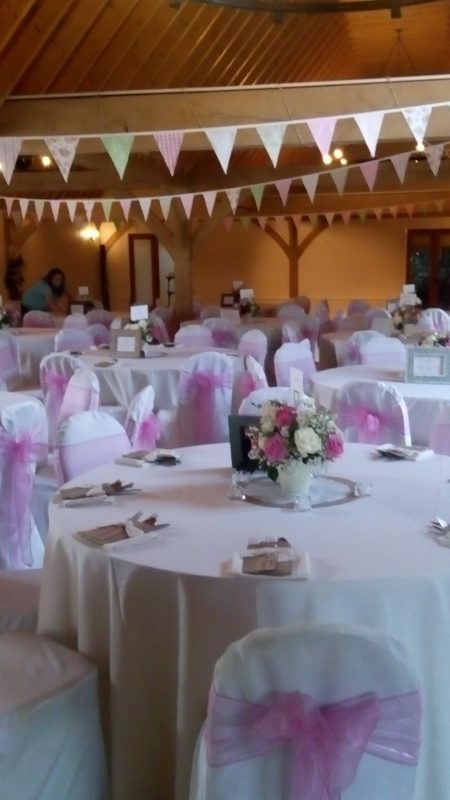 Chair Covers – Terms and Conditions of Hire
All chair covers and sashes remain the property of WEDDINGHOUSE.
The hirer is the person named on the booking form. The hirer shall be solely responsible for the hired goods not the venue/hotel or any other third party.
The hire period will cease at 1am following the day of hire. The hire may be extended at the hirer's discretion for which a charge may be made.
A 25% non refundable deposit will be required to secure a booking. The balance is payable four weeks before the hire. If a booking is cancelled more than four weeks before the hire no further payment is due. Within four weeks full payment becomes due.
No  security deposit is due but we would advise that should damage beyond the expected wine and food staining or should any covers not be retuned to the hirer  you would be liable for replacement covers
The hirer will provide a cost for delivery/fitting/collection at the time of booking.
WEDDINGHOUSE will not be held liable for any injury or damage to persons or property during the period of hire.
Final numbers for quantity of chair covers and colour of sash should be confirmed with the final balance.
Weather permitting WEDDINGHOUSE are happy for the covers to be used outside with prior written permission.
It will be deemed that the number of chair covers booked will not be decreased by more than 10%. Should this be the case you will be charged for your original number booked less 10% even if your final numbers are below this.
Should your final numbers be increased by more than 10% this should be notified to us as early as possible but no later than 4 weeks before the event.